He might only be 19-years-old, but teams are vying to get him. Karim Adeyemi, a German professional football player is becoming a huge name in sports. He plays as a striker for the Austrian Bundesliga club, Red Bull Salzburg. But not only that, but Adeyemi also plays for the German national team. The Munich-born Adeyemi now seems to be the next name to secure a big move somewhere else
Who Is Karim Adeyemi?
Karim Adeyemi is currently a very popular football star. But like the others, he also came from humble beginnings. Adeyemi was born to a Nigerian father and ex-football player and a Romanian mother. And like other Black children, Adeyemi is used to racism. But these experiences made him stronger.
The Start of His Football Career
Adeyemi started as a young football player for the youth teams of TSV Forstenried. He was then scouted by Bayern Munich. He was only 8-years-old when he joined the Bundesliga champions' youth setup. Despite his efforts, he still failed to impress. After leaving the Bayern Campus due to issues with contract negotiations, he joined SpVgg Unterhaching.
It was in Unterhaching when people started to notice him. He was scouted by Chelsea but he turned down their offer. When he was 16, Red Bull Salzburg got to convince him to join the team. And now, teams like Borussia Dortmund's Erling Haaland or Liverpool's Sadio Mane might just be his next home.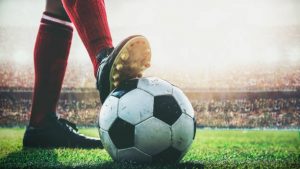 Adeyemi as a Footballer
Karim Adeyemi is predominantly a striker, but he can also play on either wing. He is known to be the kind of player who positions himself deep in the central channels or maybe drifts out wide in the attacks. He may also be in the build-up if the team needs more time on the ball. And when it comes to opposition, he relies on his speed.
Football experts have seen his incredible acceleration and one of the quickest changes of pace if he wants to get past his marker. But to his fans, his greatest asset is his composure. He is one of the greatest in his generation, but he admits that he still needs to improve a lot, especially with perfecting his technique. There are plenty of names in this sport who hailed from this country. And with his passion and dedication for this sport, Karim Adeyemi is sure to have a bright future ahead of him, not only in Germany but even elsewhere.
Find What's New In Sports at Sportfreax
When it comes to Sports, Germany is huge in football. If you want to read more about the recent news updates, then you should visit Sportfreax. Here, you can find all of the information that you need about Berlin football and everything that has been happening in the sports world.